>
Looking for some free blog sites to help you start sharing your writing with the world? Whether you just want to share updates with your family and friends or you want to start a blog and build a broader audience, we've put together ten great sites where you can start a blog for free.
We'll also try to steer you towards the specific platform that's best for you so that you can easily create a blog for free. Here's what you need to know:
Need full-control of your WordPress blog?

Bluehost gives you a free domain name and lets you create a website from an easy-to-use interface. You also get an SSL and additional features without limiting any customizations. You're the sole owner of your website, which is not standard with some of the other platforms. With their entry-level plan, you get rates as low as $2.75/month for 36 months straight.
Best free blog sites to consider in 2021
Here are the best free blogging sites you can use to start your own blog today:
1. Wix (www.wix.com)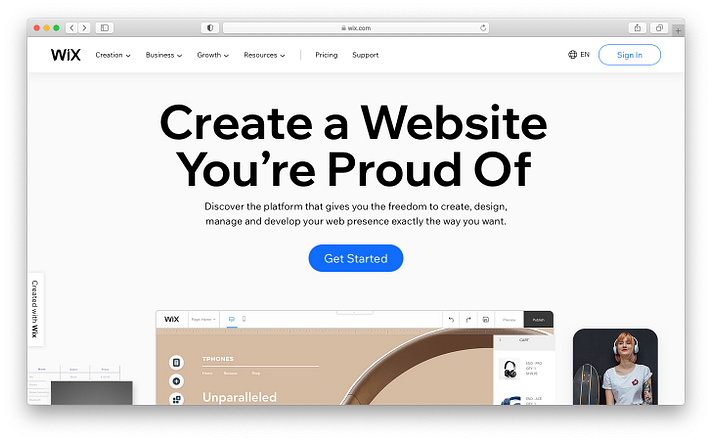 sponsored Wix is a free website builder that can be totally managed from the front-end. The main characteristic of this platform is that it comes with drag-and-drop options, so you don't have to handle anything in the back-end. The design is very intuitive and modern, which can be used by both beginners and advanced.
The nice thing about Wix is that it has free hosting included, so you just need to arrange the layouts, pick a template, and you're all set. It provides a nice collection of free and premium themes and templates for different purposes, including blogging.
To launch a Wix blog, just sign up and make a choice: you can either let the Wix ADI create a site for you based on a questionnaire or build your blog yourself – which includes selecting a template and arranging the layouts via the WYSIWYG editor. If you go with the second option, all you need to do is to find a beautiful template and start customizing everything on the front-end, in a live preview mode.
You can add multiple elements to your pages, from multimedia widgets to backgrounds, menus, typography, forms, video boxes etc. When you think the site is ready, click Publish and start blogging your stories. After publishing, you can return anytime to edit the content blocks.
2. WordPress (www.wordpress.org)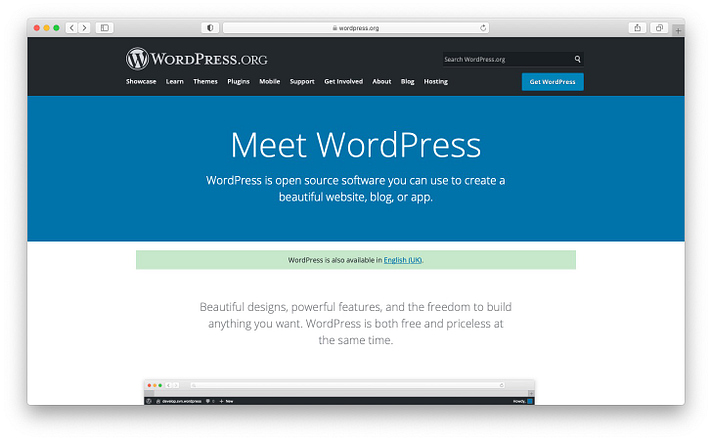 WordPress.org is the king of free blogging sites. It is a free platform, but you need to build the site mostly by yourself afterward. You also have to host the software yourself. While you can find some free WordPress hosting, a better long-term strategy is to pay a moderate amount for a solid WordPress host.
This is where Bluehost comes into play. Not only is it very cheap (the Basic plan starts at just $2.75 per month when you sign up for three years), but it also provides solid features, including a free domain name, 50GB of disk space, unmetered bandwidth, free SSL, and 100MB of email storage per account. At this very moment, Bluehost is the cheapest sensible WordPress hosting you can find out there.
Because you're hosting the WordPress software yourself, you have full control over how your site looks and functions, as well as how you make money from your site. But the flip side is that the setup process is a little bit more hands-on.
Here's what the WordPress interface looks like when creating a new post: